Home
Our products : Robot Cook®
Our Robot Cook®
The 1st professional Cooking Cutter Blender! The Robot Cook® emulsifies, grinds, mixes, chops, blends and kneads to perfection. The heating temperature is variable, up to 140°C, and is accurate to the nearest degree. The large capacity bowl produces sufficient quantities for professional needs.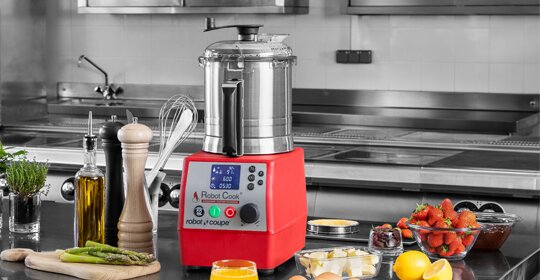 You would like a demonstration of our machines
Register online: we will come to your kitchen*.
(*) no commitment, no obligation to purchase