Home
Our products
J 80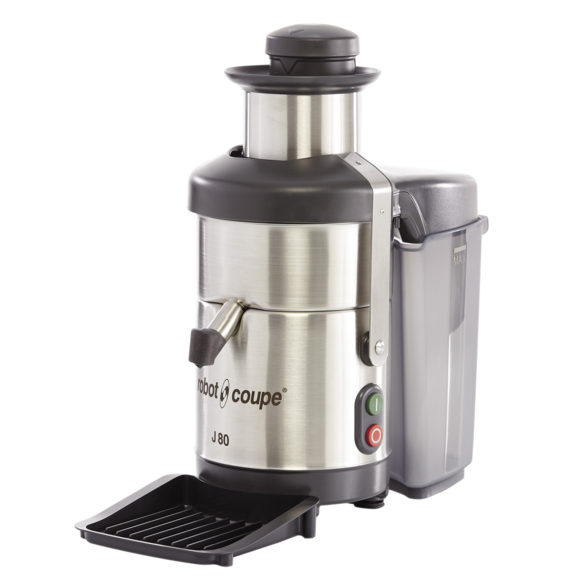 Automatic Juice Extractors
J 80
Single phase
1 - 200
Our J 80 Automatic Juice Extractor is perfect for small cafes, restaurants and bars who wish to add a touch of freshness to their menu - by offering fruit and vegetable juices. Efficient, quiet and with a fast ROI!
REQUEST A DEMONSTRATION
Description and advantages
Automatic feed hopper
The exclusive automatic feed system eliminates the need for a pusher. Fruit and vegetables are processed quickly and effortlessly.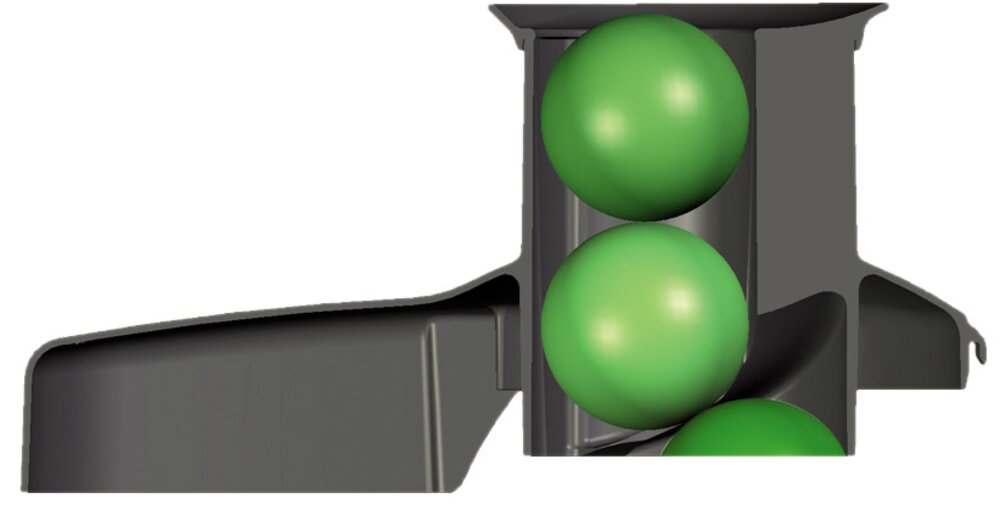 Stainless steel for durability
Motor base and bowl made of stainless steel and designed for easy cleaning and a long lifespan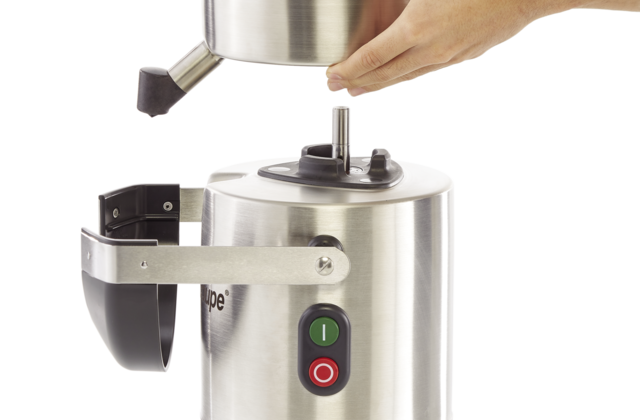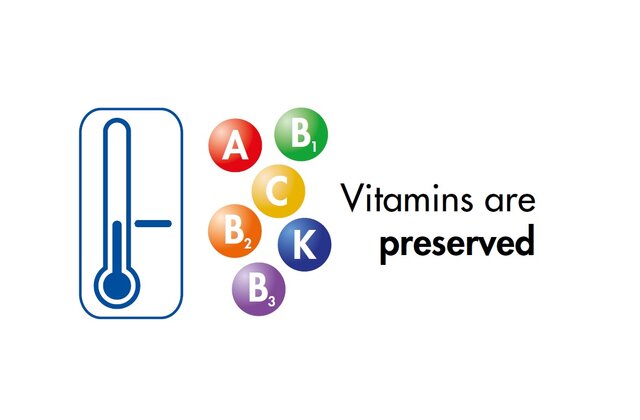 No heating of ingredients
- Vitamins, nutrients and antioxidants are preserved
- No heating of processed products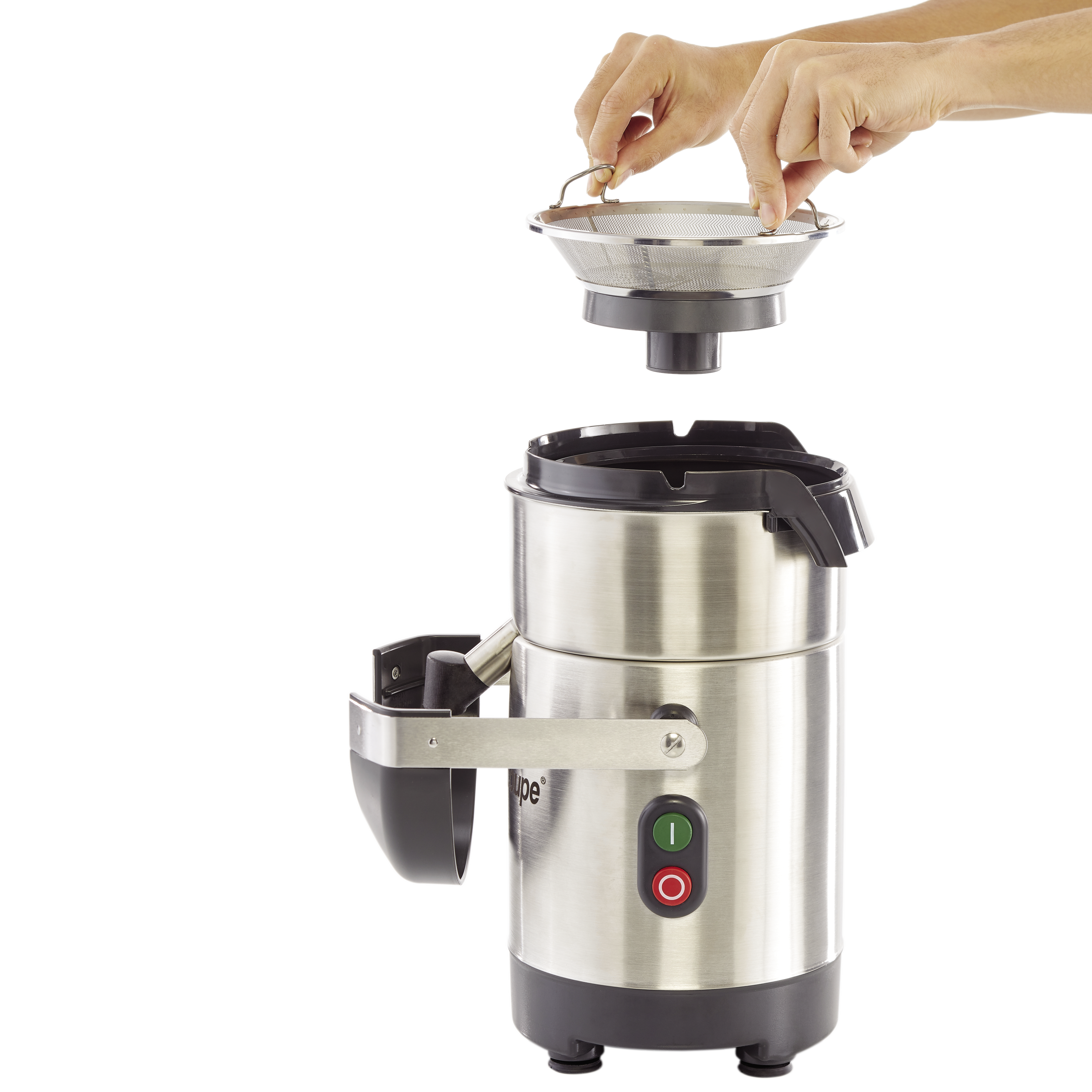 Stainless steel basket
Can be removed without using a special tool.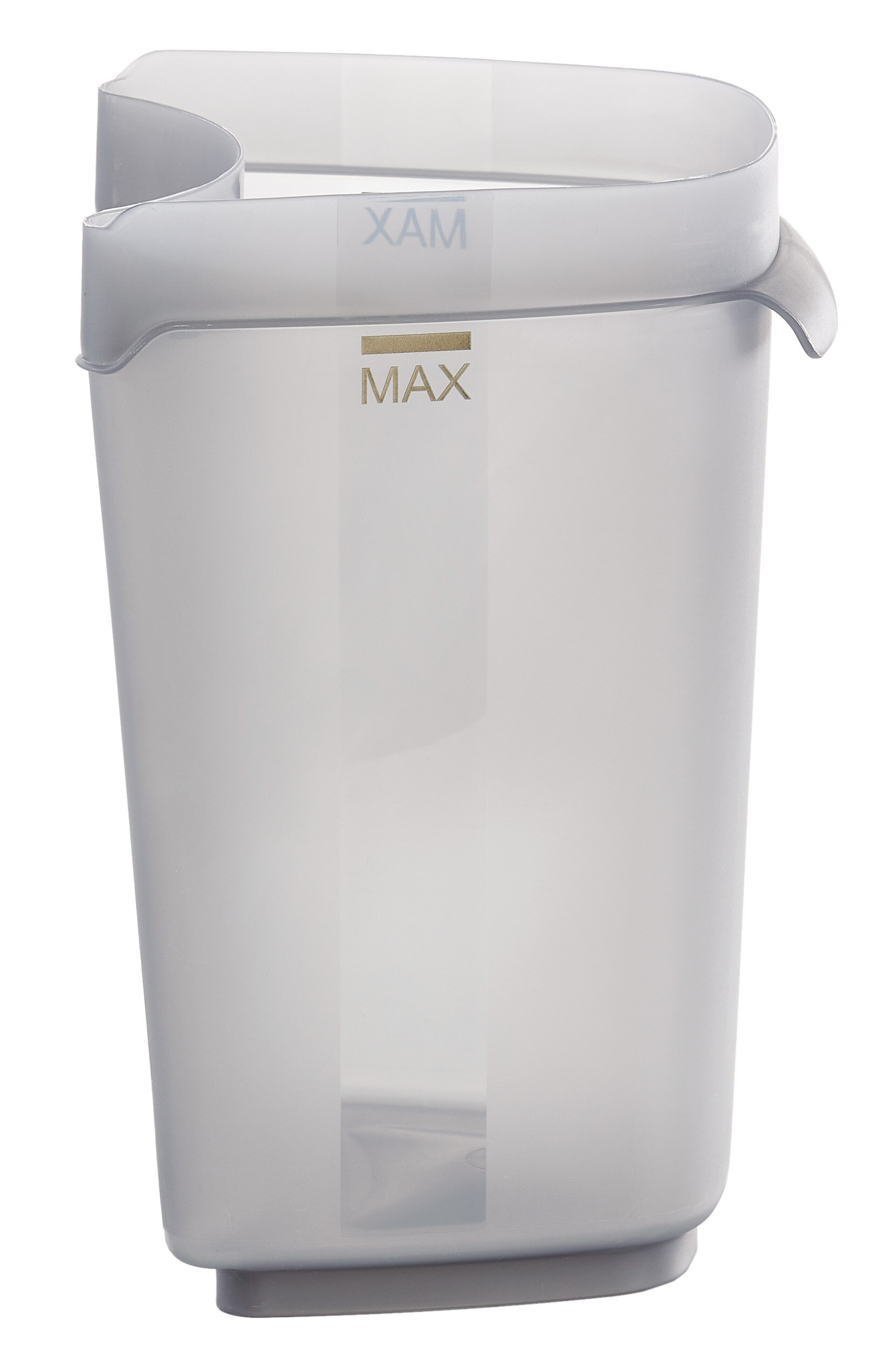 Large pulp container
Pulp ejected into a 6.5 L translucent container.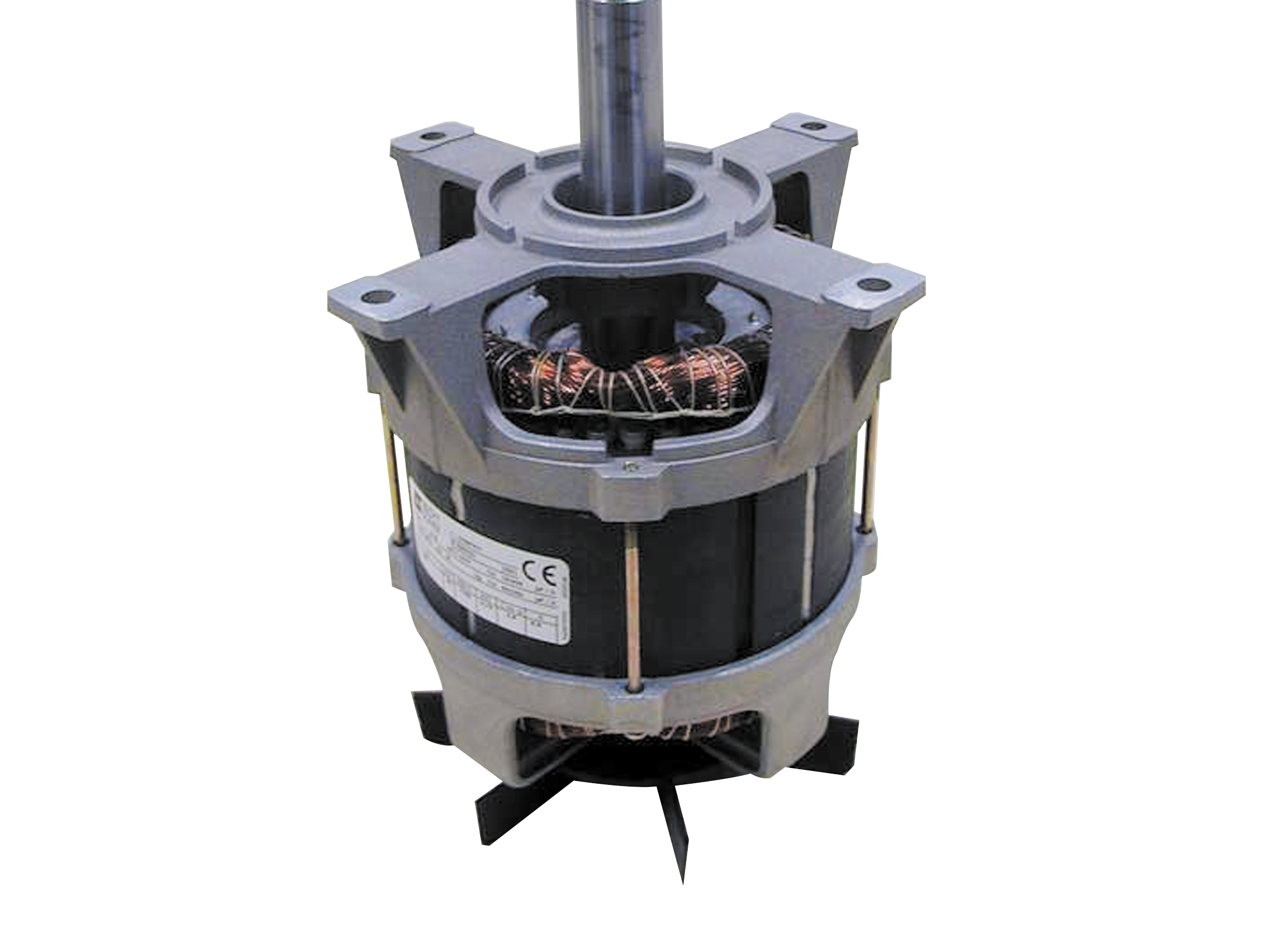 Powerful and quiet
Thanks to the low sound level of the 700 W motor, our unit can be used right in front of the customer.
Accessories
Characteristics and product comparison
J 80

J 80 Buffet

J 100

Induction
motor
Yes
Yes
Yes
Wattage
700 W
700 W
1000 W
Voltage
Single phase
Single phase
Single phase
Output
120 L/h
120 L/h
160 L/h
Feed tube(s)
Automatic Ø 79 mm
Automatic Ø 79 mm
Automatic Ø 79 mm
Bowl
Stainless steel
Stainless steel
Stainless steel
Filter
Stainless steel
Stainless steel
Stainless steel
Grating disc
Stainless steel
Stainless steel
Stainless steel - For intensive use
Useful height under spout
155 mm
177 mm
251 mm
Type of service
Glass, Jug
Glass, Jug
Glass, Jug, Blender Jug
No-splash spout
Yes - One size
Yes - Two sizes
Yes - Two sizes
Drip tray
Yes
Yes - Large capacity
Yes - Large capacity
Automatic pulp ejection
Yes
Yes
Yes
Translucent pulp container
6.5 L
6.5 L
7.2 L
Continuous pulp ejection chute
-
-
Yes
Net weight (kg)
11
11
14
Gross weight (kg)
13
13
15
Dimensions
(L x W x H) mm
235 x 535 x 500
260 x 565 x 595
260 x 565 x 630

This product

More information
More information
Are you a distributor or kitchen planners ?
Other files available for download
Log in to access.
Would you like a demonstration of our products?
Register on line: one of our chefs will visit you to present our products.
Do you need a user manual?
To find all the information about your product, enter the serial number.
?
Find the serial number under your machine.(format : L1234567890)
Tutorial Videos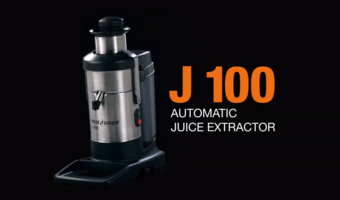 J 100 Discovery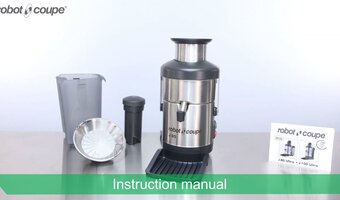 J 80 - Your machine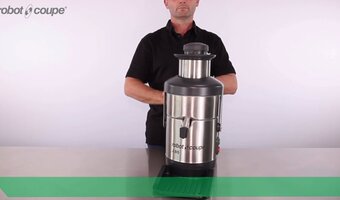 J 80 - Assembly & Operation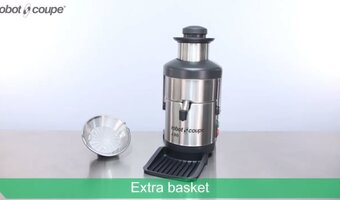 J 80 - Accessories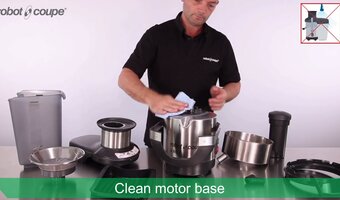 J 80 - Cleaning & Maintenance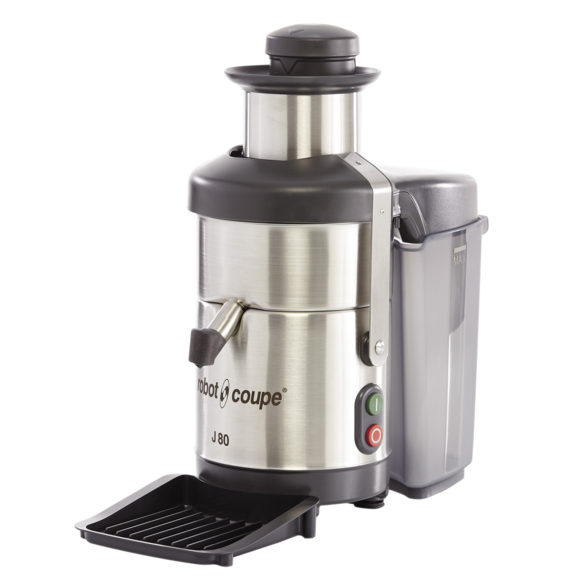 Personal area
Information for Kitchen planners and distributors