Home
Our products
MP 450 Combi

Combi Range
MP 450 Combi
Single Phase - 120 V
100 - 300
Even better performance and ergonomics!
For intensive use, Institutions and caterers.
With a maximum batch capacity of 100L, the MP 450 Combi Ultra can mix, blend, beat, knead and emulsify in no time at all.
REQUEST A DEMONSTRATION
REQUEST A QUOTE
Description & advantages
Performance
High-power motor: +20% for greater efficiency.
Increased performance to optimise blending time.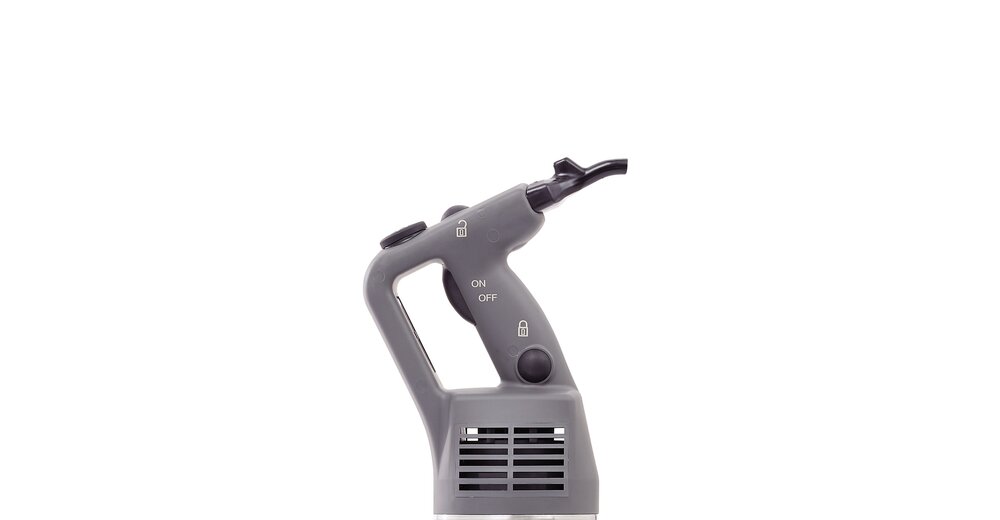 Sturdiness
All stainless steel foot, bell, motor cover and attachments - to make the immersion blender last longer.
Whisk metal gear box: gears contained within 2 separate metal casings which make the gearbox very strong and resistant under heavy processing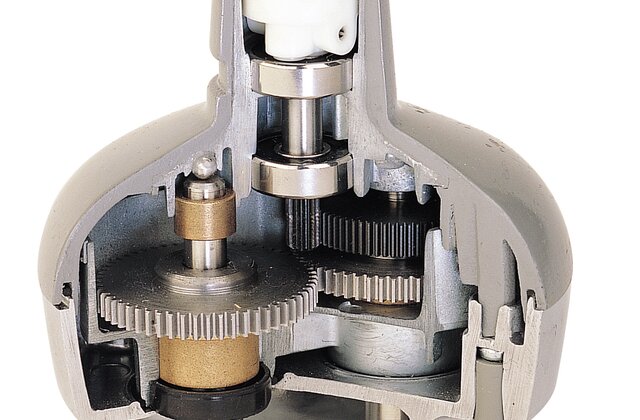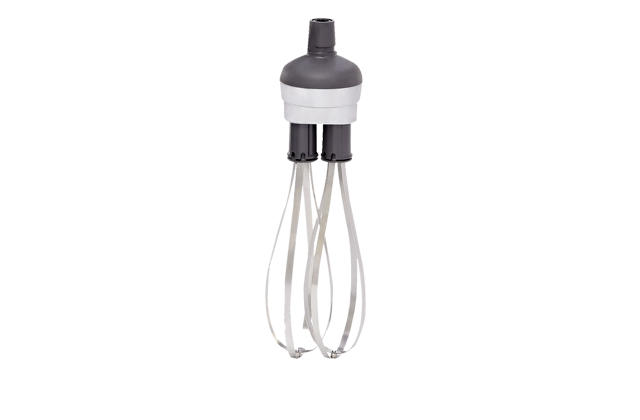 Sanitation
Moulded whisks for optimal hygiene
The bell and blade can be removed for easy cleaning, perfect hygiene and easy maintenance - an exclusive Robot Coupe patented system.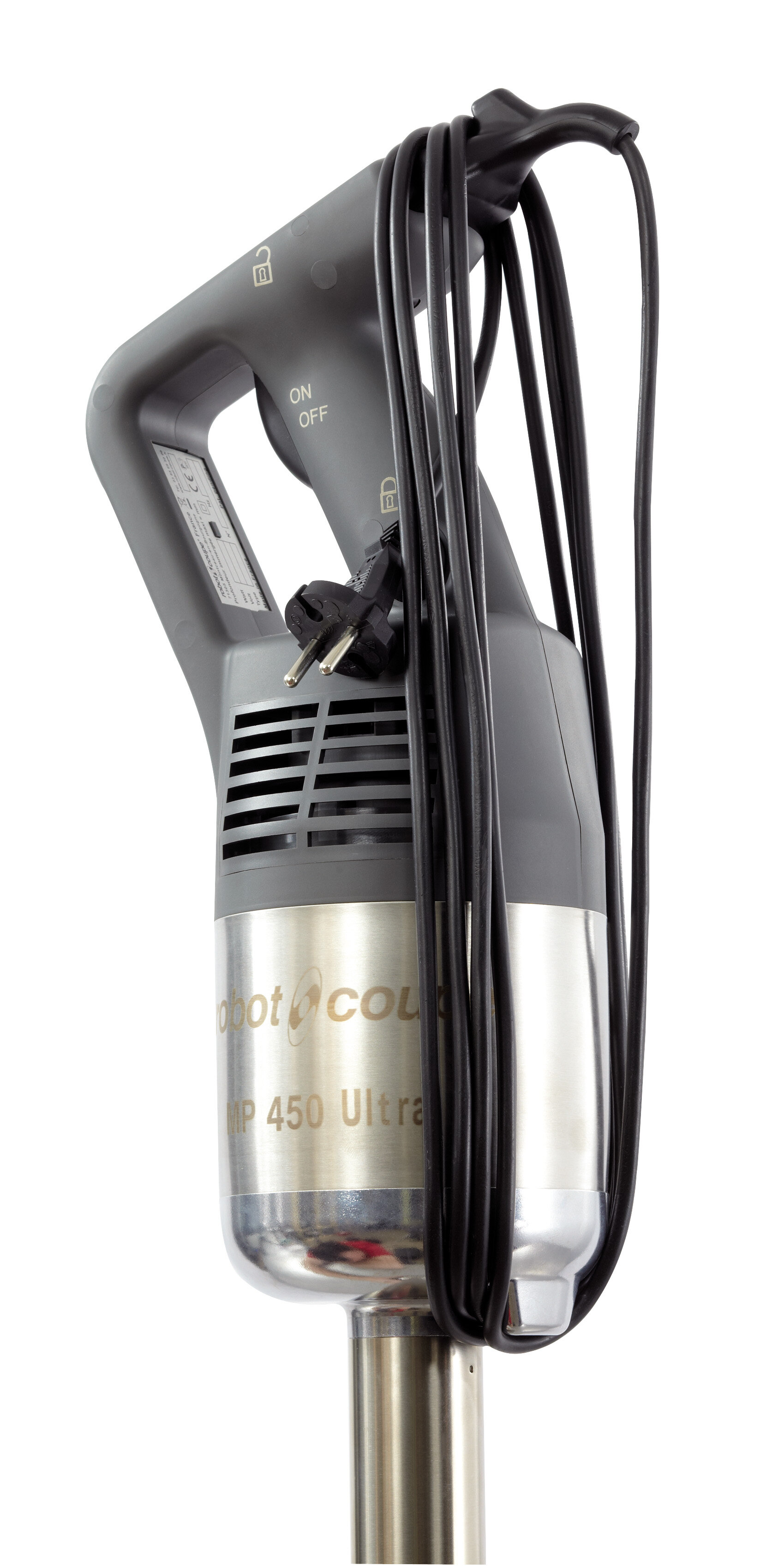 Ergonomics
New power cord winding system for easy storage and optimised lifespan.
The wall support offers a practical storage solution for both the immersion blender and its attachments.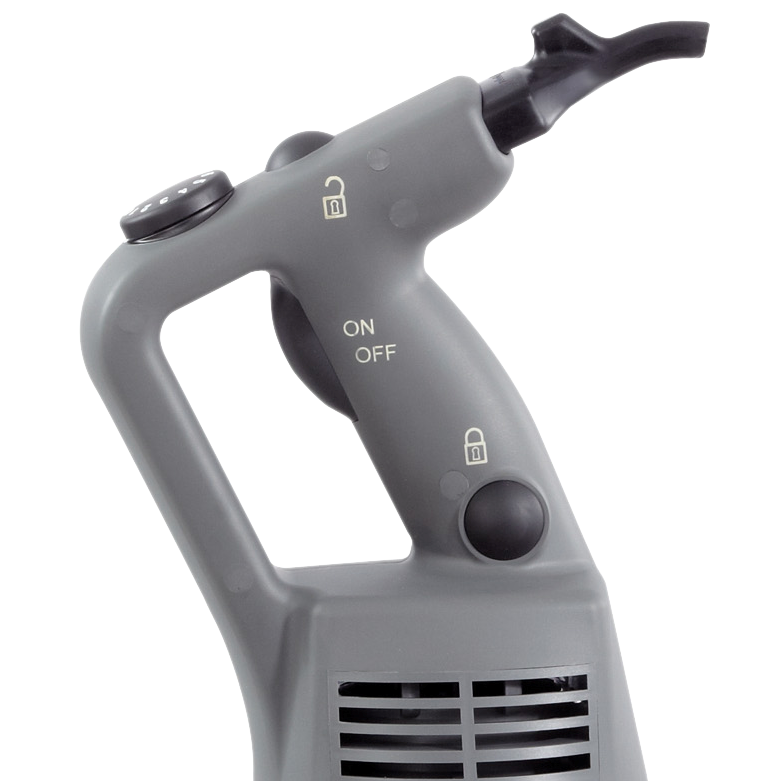 Ease of use
The whisks can be attached quickly to the fitting, and the fitting to the motor unit, for simple assembly and disassembly.
Ergonomic handle for greater user comfort and more ergonomic variable speed button for greater convenience.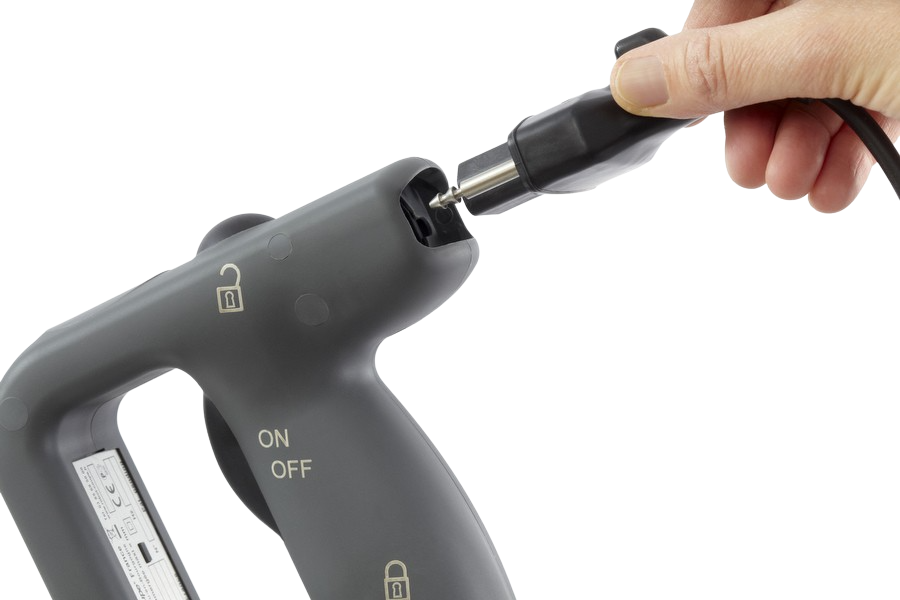 Detachable power cord
New patented 'EasyPlug' system makes it easy to replace the power cord, if required. Illuminated voltage indicator: rapid detection in the event of a power cable failure. The indicator lights up if the cable is not damaged and correctly plugged in on both sides (wall socket and EasyPlug).
Accessories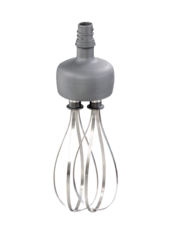 Whisk assembly
Characteristics and product comparison
MP 450 Combi

MP 450 FW

MP 450 XL FW

Power
1.1 HP / 720 watts
1.1 HP / 720 watts
1.1 HP / 720 watts
Voltage
Single Phase - 120 V
Single Phase - 120 V
Single Phase - 120 V
Speeds
3000 to 10000 rpm (Mixer assembly) 500 to 1500 rpm (Whisk assembly)
250 to 1500 rpm
150 to 510 rpm
Detachable blade
Yes
-
-
Equipped with
EasyPlug
EasyPlug
EasyPlug
Blade, bell, and shaft
18" length
-
-
Detachable bell
Yes
-
-
Removable shafts
Yes
-
-
Stainless steel whisk
10" length
10" length
27" length
Dimensions
34 3/4" - 5" (Mixer assembly) 31 3/4" - 4 3/4" (Whisk assembly)
31 3/4" - 5"
47 1/2", diameter 6 15/16"
Gross weight (Lbs)
19
15
20
Accessories
Stainless steel wall support - Included
Stainless steel wall support - Included
Stainless steel wall support - Included
Dimensions
(W × L × H), mm
27.5" x 15.5" x 6"
27.5" x 15.5" x 6"
27.5" x 15.5" x 6"
Electronic Booster System
Yes
Yes
Yes

This product

More information
More information
Other files available for downloading.
Are you kitchen planners or distributor?
LOG IN to access through this page.
Would you like a product demo?
Send your request online: one of our chefs will meet you to present our products.
Would you like to register your machine?
Simply enter its serial number.
?
You'll find the number under your machine.(format : 1234567890L12)

Private area
Kitchen planners and distributor information