Home
Our products
CMP 300 Combi

Combi range
CMP 300 Combi
Single phase
50 - 100
Compact, easy-to-handle, high-performance.
For restaurants & cafés.
With a maximum batch capacity of 30L, the CMP 300 Combi can mix, blend, beat, knead and emulsify in no time at all
REQUEST A DEMONSTRATION
Description and advantages
Performance
Optimum blending quality for a fine textured and homogenous finish product in a minimum amount of time.
High-power motor: + 15% for greater efficiency.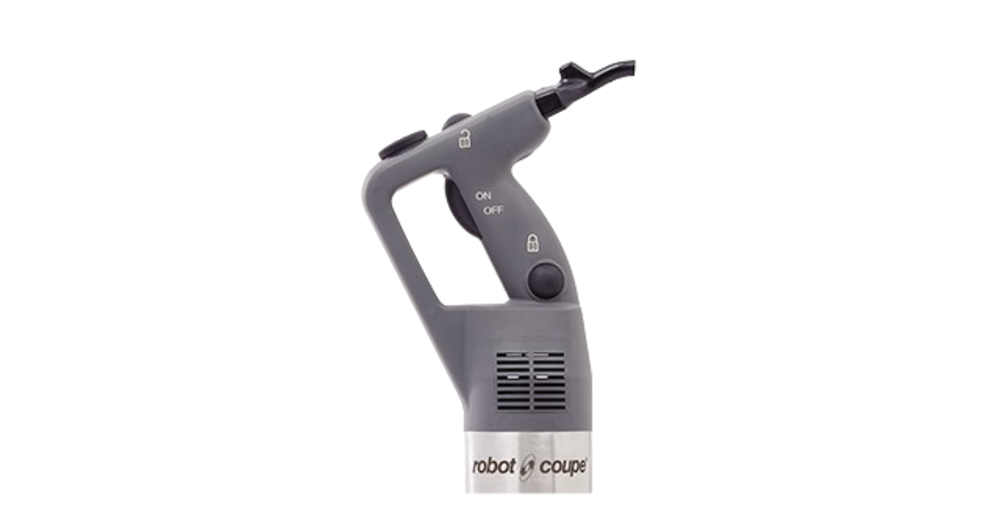 Sturdiness
All stainless steel foot, bell, motor cover and attachments - to make the immersion blender last longer.
Metal gears inside 2 metal
housings to stand up to heavy duty use.
The Robot-Coupe whisk attachment is designed to emulsify, mix, shell, beat and knead.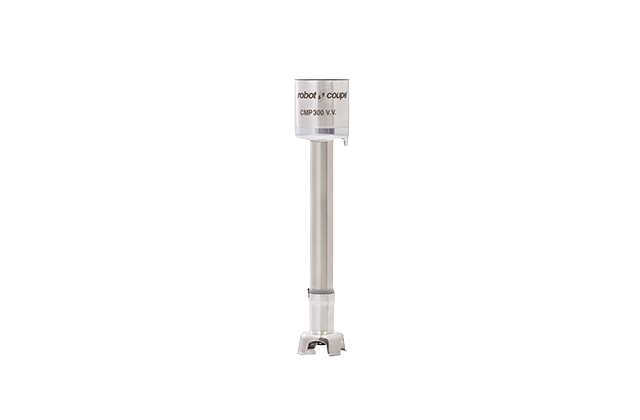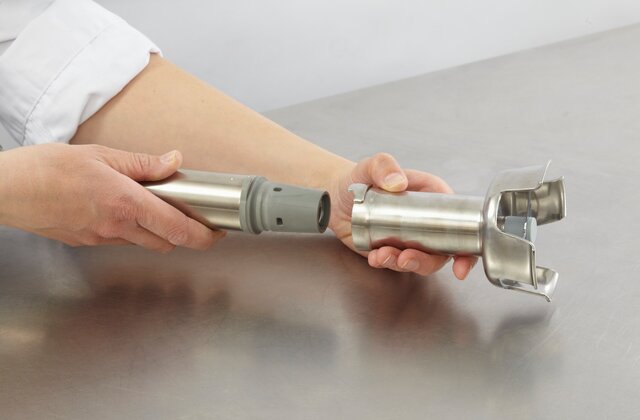 Cleaning
The belll, blade and whisk can be removed for easy cleaning, perfect hygiene and easy maintenance - an exclusive Robot Coupe patented system.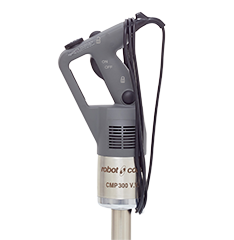 Ergonomics
New ergonomic handle for greater user comfort.
The innovative lug on the motor housing serves as a rest and pivot on the rim of a pan. Easier and safer to handle for the user.
New power cord winding system for easy storage and optimised lifespan.
The wall support offers a practical storage solution for both the immersion blender and its attachments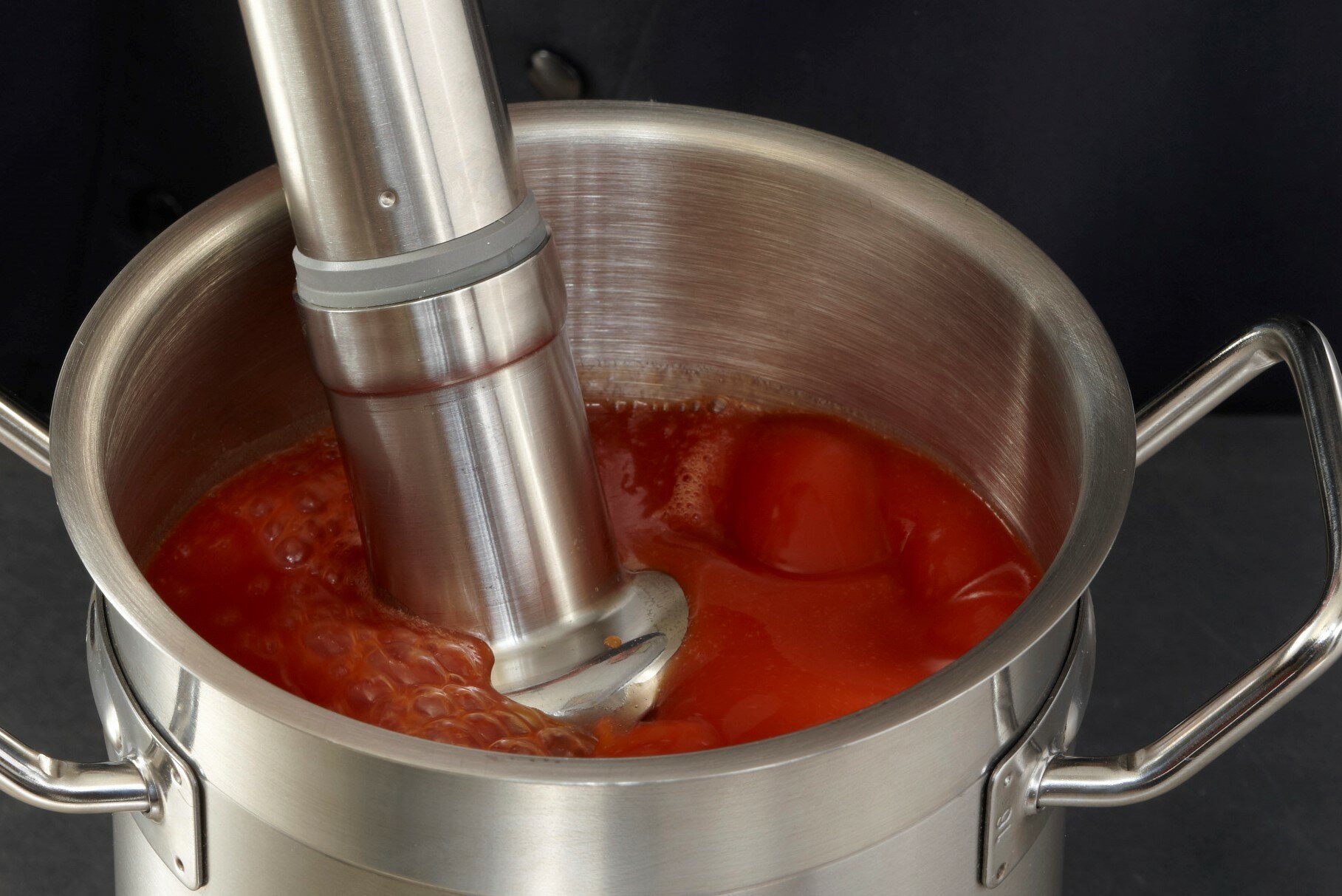 Versatile
Variable and self-regulated speed for great results and consistency. Ergonomic variable speed button for greater convenience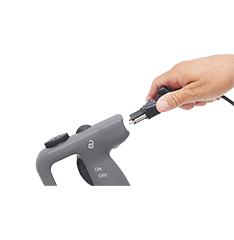 Detachable power cord
New patented 'EasyPlug' system makes it easy to replace the power cord, if required. Illuminated voltage indicator: rapid detection in the event of a power cable failure. The indicator lights up if the cable is not damaged and correctly plugged in on both sides (wall socket and EasyPlug).
Accessories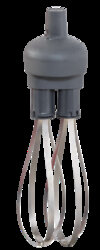 Whisk attachment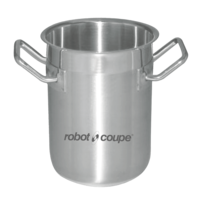 Mixipot® 4L
Characteristics and product comparison
CMP 300 Combi

MP 350 Combi Ultra

MP 450 Combi Ultra

Wattage
350 W
440 W
500 W
Voltage
Single phase
Single phase
Single phase
Speed(s)
Self regulating speed system.
• Mixer function: 2300 to 9600 rpm
• Whisk function: 500 to 1800 rpm
Self regulating speed system - Mixer function: 1500 to 9000 rpm, Whisk function: 250 to 1500 rpm
1500 to 9000 rpm for mixer, 250 to 1500 rpm for whisk with self regulating speed system
Removable blade
Yes
Yes
Yes
Equipped with
EasyPlug
EasyPlug
EasyPlug
Blade, bell, and shaft
Length 300 mm - all stainless steel
Length 350 mm - all stainless steel
Length 450 mm - all stainless steel
Removable bell
Yes
Yes
Yes
Removable shaft
Yes.
Equipped with a 3-level watertightness system
Yes
Yes
Dimensions
Total length with tube 700 mm, with whisk 610 mm, Ø 125 mm
Total length with tube 790 mm, with whisk 805 mm, Ø 125 mm
Total length with tube 890 mm, with whisk 840 mm, Ø 125 mm
Net weight (kg)
3.6
6
6
Gross weight (kg)
5.7
7.9
8.2
Accessories
Stainless steel wall support - Included
Stainless steel wall support - Included
Stainless steel wall support - Included

This product

More information
More information
Are you a distributor or kitchen planners ?
Other files available for download
Log in to access.
Would you like a demonstration of our products?
Register on line: one of our chefs will visit you to present our products.
Do you need a user manual?
To find all the information about your product, enter the serial number.
?
Find the serial number under your machine.(format : L1234567890)

Personal area
Information for Kitchen planners and distributors