Home
Our products
MP 600 Ultra

Large range
MP 600 Ultra
Single phase
200 - 600
Ideal for large restaurants, institutions and caterers
With a maximum batch capacity of 300L, the MP 600 ULTRA can mix, blend and emulsify in no time at all. Its performance in terms of hygiene, ease of use, durability and return on investment makes it the best choice for your kitchen.
REQUEST A DEMONSTRATION
Description and advantages
Power
High strength motor: +20% for greater efficiency.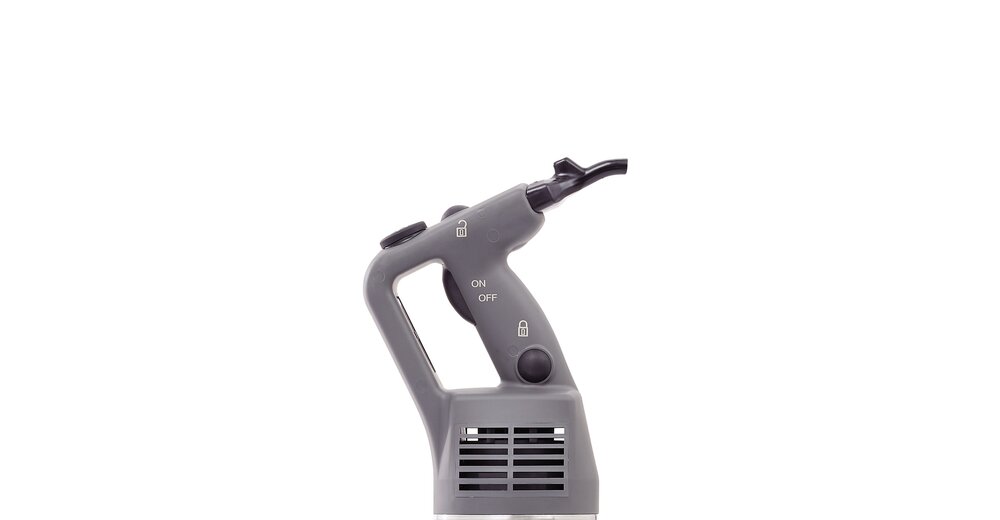 Cleaning
The foot, bell and attachments can be removed for easy cleaning, perfect hygiene and easy maintenance - an exclusive Robot Coupe patented system.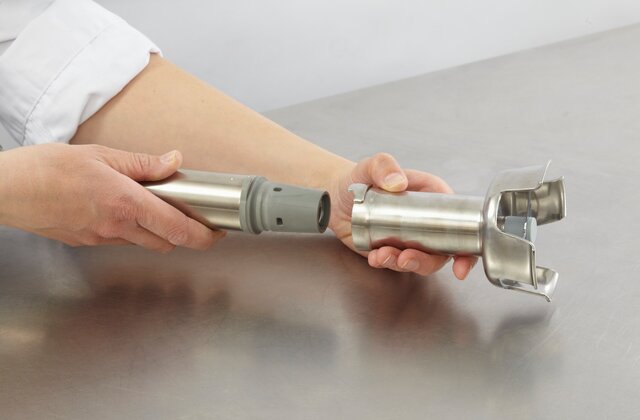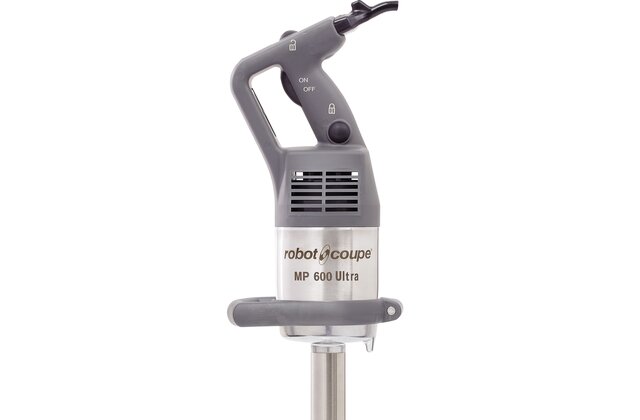 Ease of use
Ergonomic handle for greater user comfort.
New removable EasyGrip handle: the machine's weight is distributed better making it even easier to use!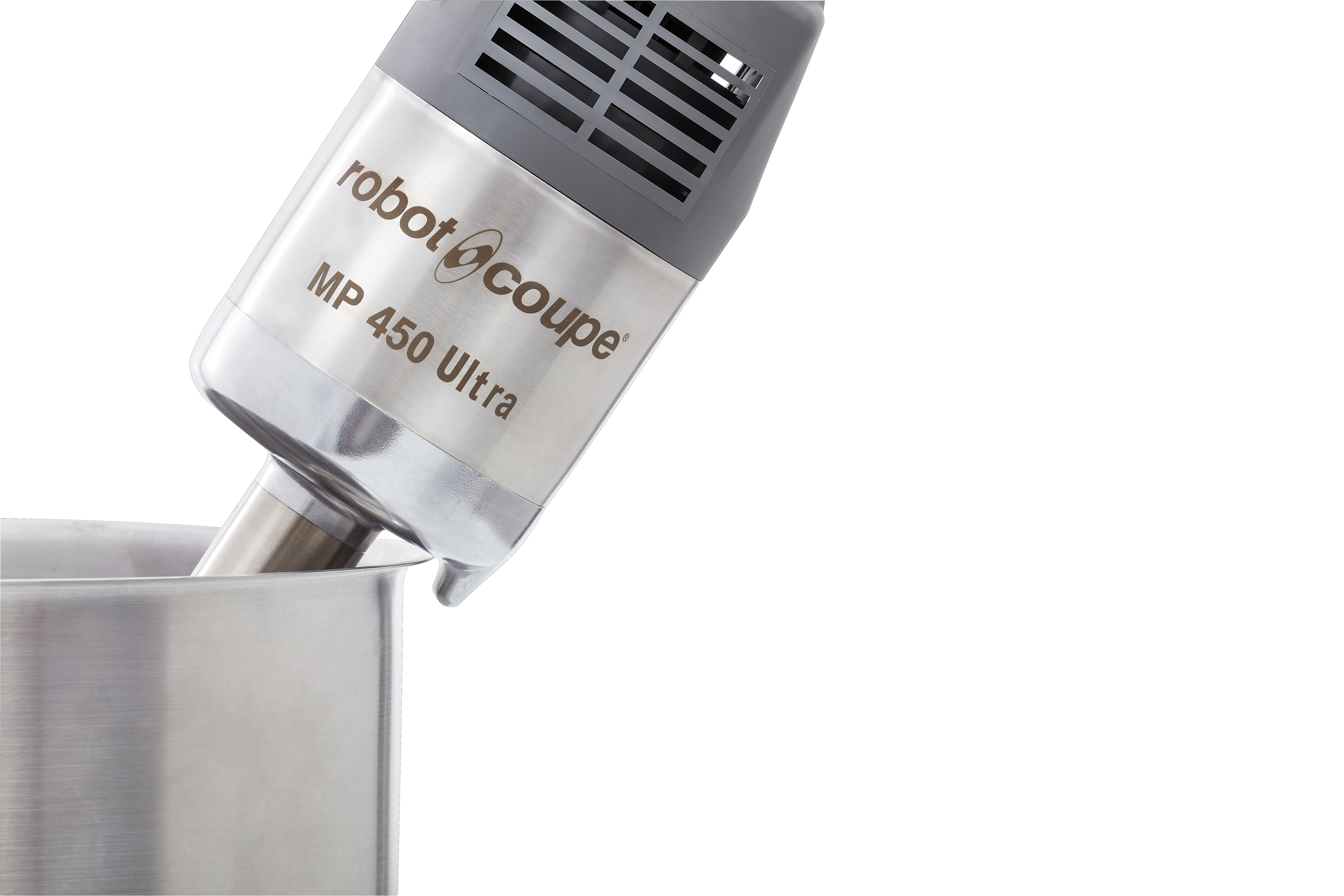 Ergonomic
The innovative lug on the motor housing serves as a rest and pivot on the rim of a pan. Easier and safer to handle for the user. New power cord winding system for easy storage and optimised lifespan.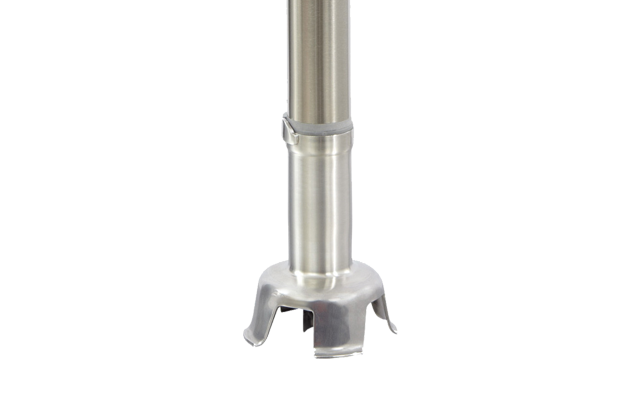 Durability
Stainless steel tube, bell and knife for a longer life.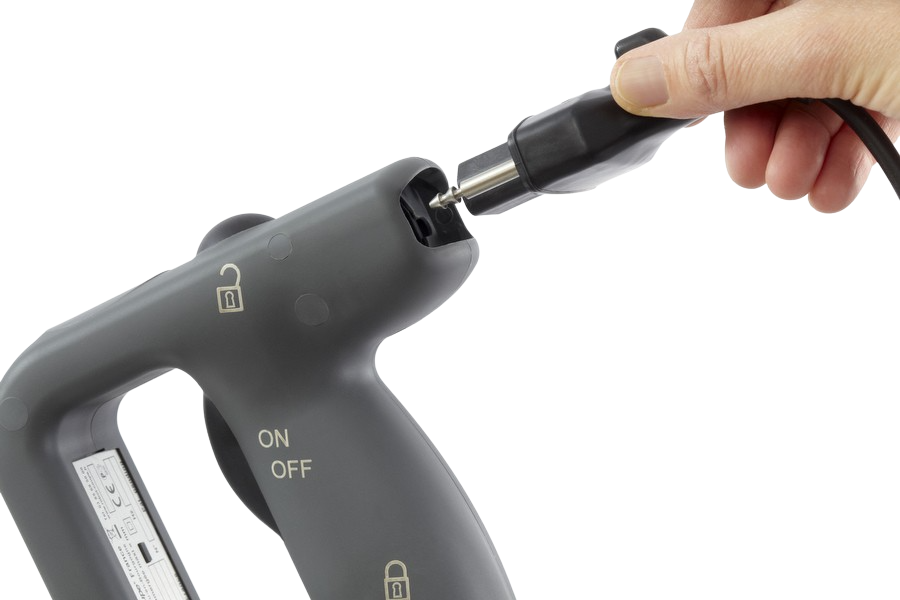 Removable power cord
New patented 'Easy Plug' system makes it easy to replace the power cord, if required. Illuminated voltage indicator: rapid detection in the event of a power cable failure. The indicator lights up if the cable is not damaged and correctly plugged in on both sides (wall socket and EasyPlug).
Accessories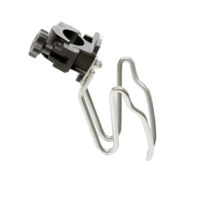 Universal pan support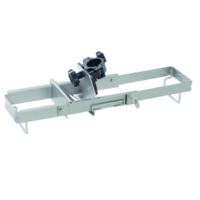 Stainless steel pan supports Ø 330 - 650 mm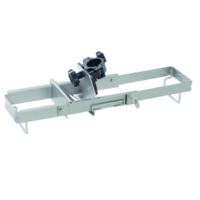 Stainless steel pan supports Ø 500 - 1000 mm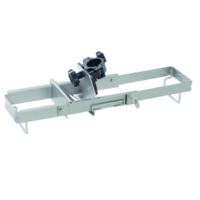 Stainless steel pan supports Ø 850 - 1300 mm
Characteristics and product comparison
MP 550 Ultra

MP 600 Ultra

MP 800 Turbo

Wattage
750 W
850 W
1000 W
Voltage
Single phase
Single phase
Single phase
Speed(s)
9000 rpm
9500 rpm
9500 rpm
Appliance
-
-
Double handle ergonomic, designed for
greater convenience and
easier displacement.
Removable blade
Yes
Yes
Yes
Equipped with
EasyPlug
EasyPlug
EasyPlug
Blade, bell, and shaft
Length 550 mm - all stainless steel
Length 600 mm - all stainless steel
Length 740 mm - all stainless steel
Removable bell
Yes
Yes
Yes
Removable shaft
No
No
Yes
Dimensions
Length 940 mm, Ø 125 mm
Length 980 mm, Ø 125 mm
Length 1130 mm, Ø 125 mm
Net weight (kg)
5.2
5.7
7.1
Gross weight (kg)
6.7
7.6
9
Accessories
Stainless steel blade and wall support - Included
Stainless steel blade and wall support - Included
Stainless steel blade and wall support - Included
Electronic Booster System
-
-
Yes
Second Handle
Removable EasyGrip handle
Removable EasyGrip handle
Integrated Stainless steel handle
More information

This product

More information
Are you a distributor or kitchen planners ?
Other files available for download
Log in to access.
Would you like a demonstration of our products?
Register on line: one of our chefs will visit you to present our products.
Do you need a user manual?
To find all the information about your product, enter the serial number.
?
Find the serial number under your machine.(format : L1234567890)

Personal area
Information for Kitchen planners and distributors