Home
Our products
R 8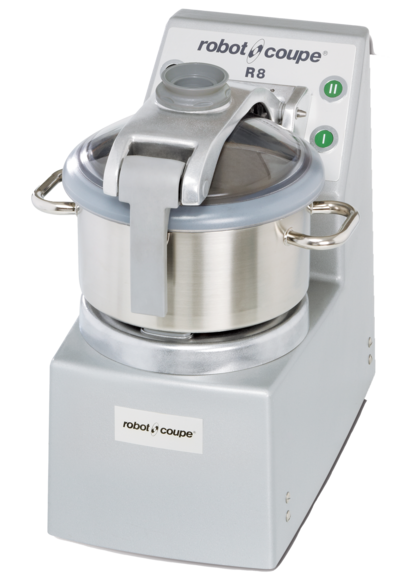 Table-top cutter mixers
R 8
3-Phase 208 - 240 V
200 - 300
This floor-standing cutter is a must for pastry and kitchen chefs processing large volumes!
With its bowl-base twin-blade assembly - a Robot-Coupe innovation - it is the ideal assistant in your kitchen. All preparations can be made by simply pressing a button: emulsions and sauces; mince meat and fish; chop onions, herbs and spices; grind nuts, chocolate or praline; knead dough.
REQUEST A DEMONSTRATION
REQUEST A QUOTE
Description & advantages
Cutter bowl
8 L stainless steel cutter bowl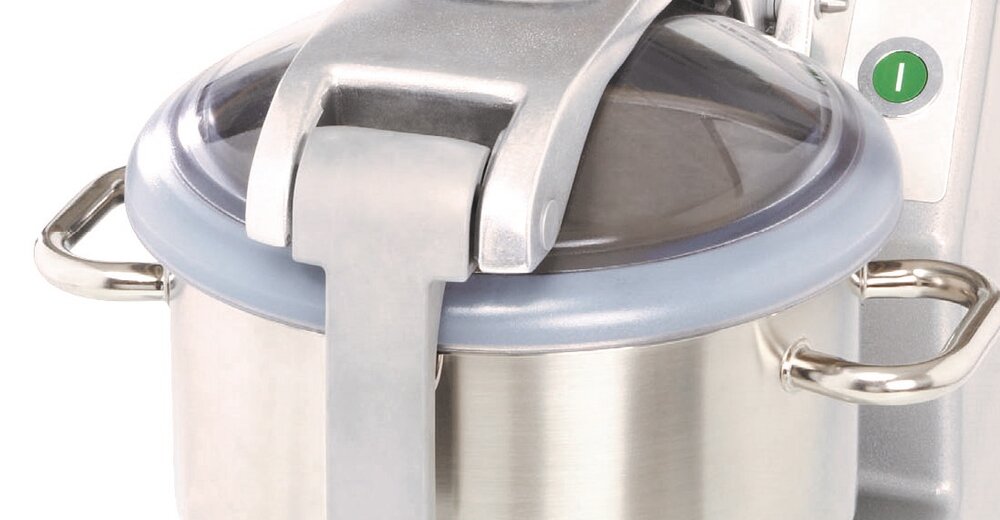 Smooth blade
100% stainless-steel Bowl-base twin-blade assembly for working small and large quantities. Dismountable and adjustable.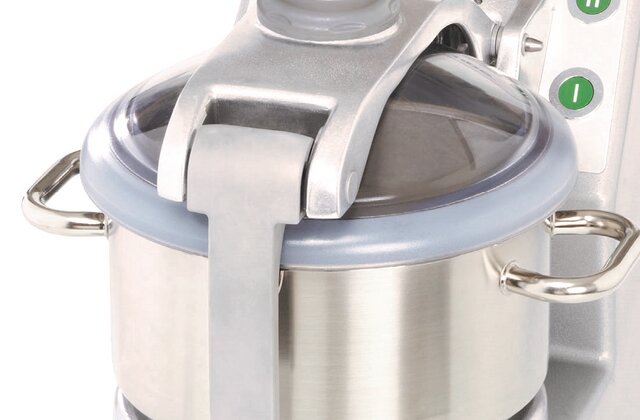 Ergonomic handles
On the bowl, to offer better and safer grip.
At the back of the machine, to make it easier to move for cleaning.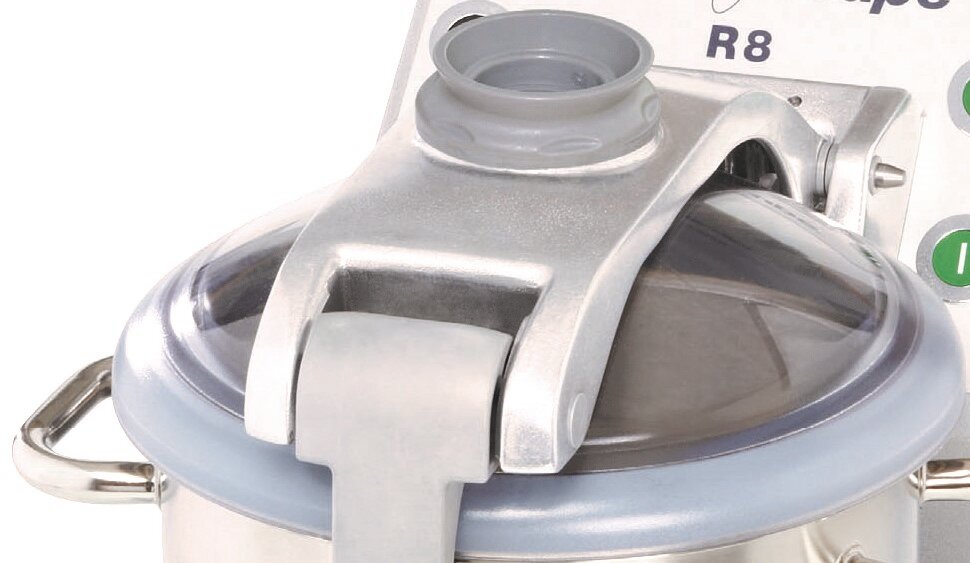 Polycarbonate see-through lid
- Monitor your preparation from start to finish.
- Add liquids or ingredients during processing.
- Rubber seal to prevent liquid overflow.
- Quick and easy to remove.
- Dishwasher-safe.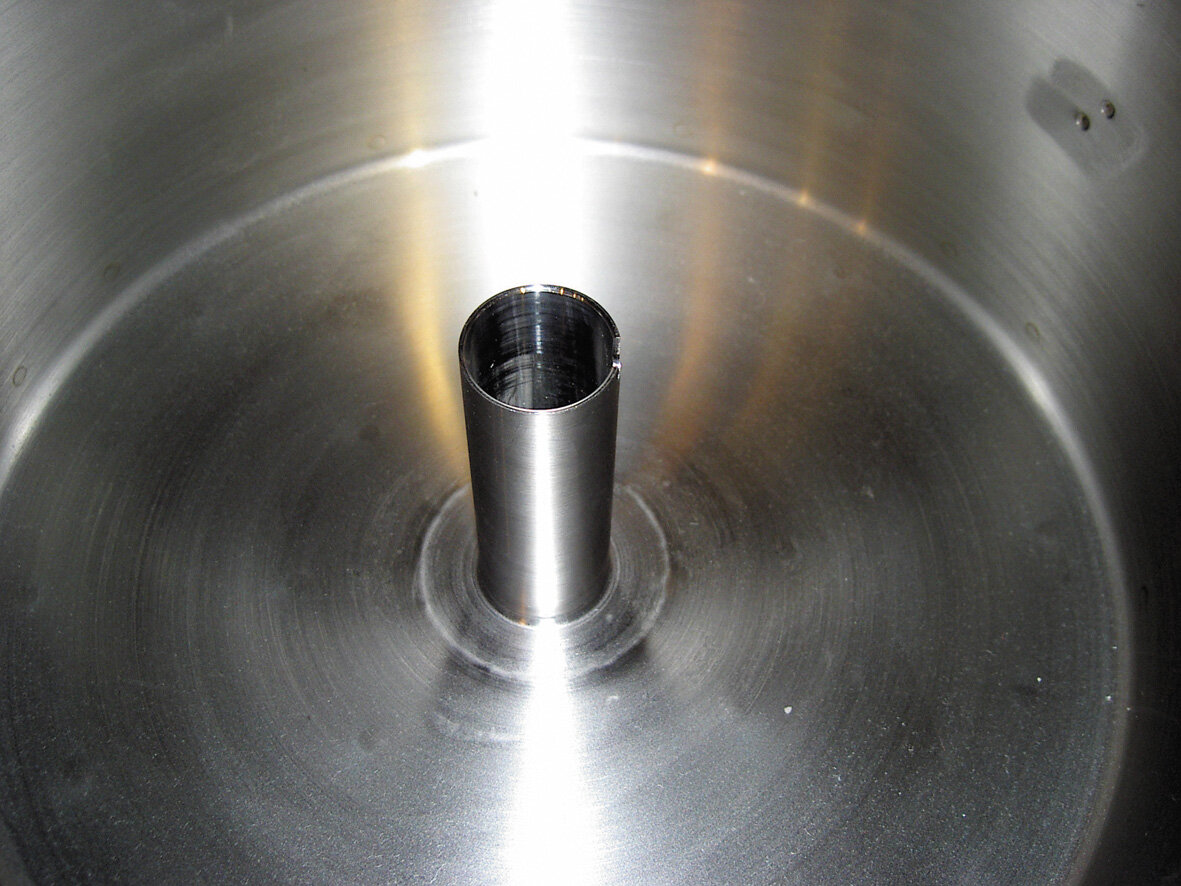 Ease of assembly
Central bowl locking system for easy assembly.
Tall central bowl shaft for processing liquid ingredients.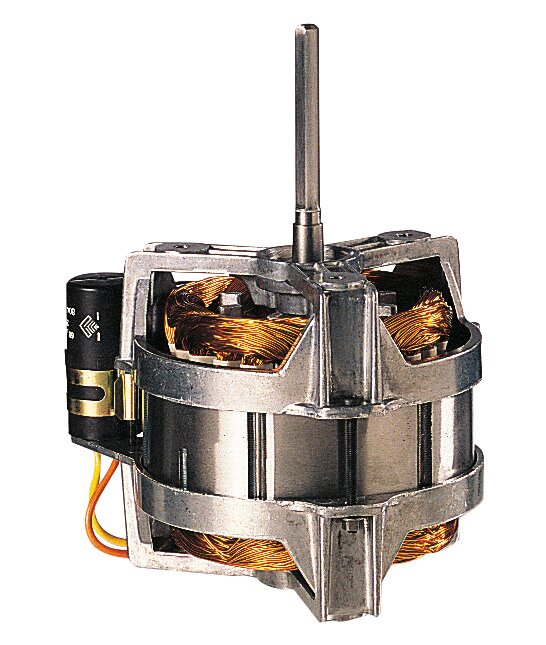 Induction motor for intensive use
Powerful commercial motor to ensure both durability and reliability.
Accessories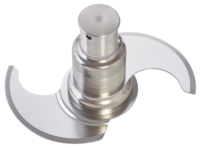 smooth blade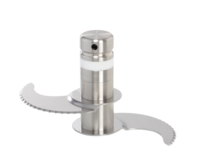 Coarse Serrated Blade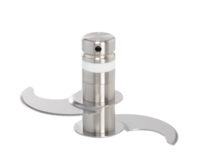 Fine Serrated Blade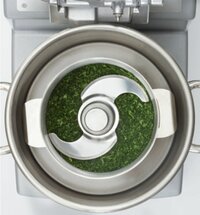 Mini-bowl
Characteristics and product comparison
R 602 VV B

R 8

R 10

Induction
motor
Yes
Yes
Yes
Power
3 HP
3 HP
4.5 HP
Voltage
Single Phase 120 V
3-Phase 208 - 240 V
3-Phase 208 - 240 V
Speeds
300 to 3500 rpm
1800 - 3600 rpm
1800 - 3600 rpm
Pulse
Yes
Yes
Yes
Motor base
Metal
-
-
Bowl
7 L stainless steel bowl
8 L stainless steel bowl
11.5 L stainless steel bowl
Blade(s)
Stainless steel smooth "S" blade - Included
2 adjustable stainless steel smooth "S" blade assembly - Included
3 adjustable stainless steel smooth "S" blade assembly - Included
Gross weight (Lbs)
77
100
155
Accessories
-
Mini Bowl option
Mini bowl option
Dimensions
(W × L × H), mm
29.5 x 18" x 19.5"
19" x 31.5" x 31"
19'' x 31.5" x 31"
More information

This product

More information
Other files available for downloading.
Are you kitchen planners or distributor?
LOG IN to access through this page.
Would you like a product demo?
Send your request online: one of our chefs will meet you to present our products.
Would you like to register your machine?
Simply enter its serial number.
?
You'll find the number under your machine.(format : 1234567890L12)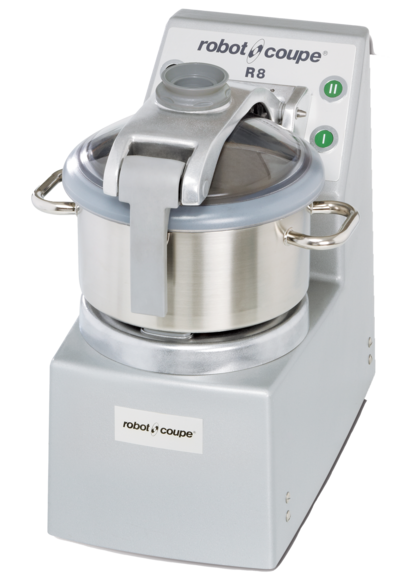 Private area
Kitchen planners and distributor information