Home
Recipes
Hummus
Back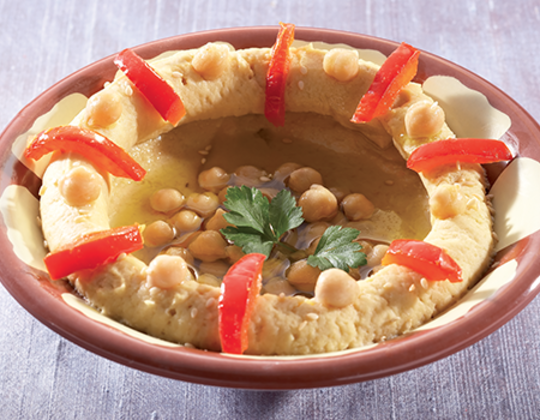 Hummus
Ingredients
- 500 g tinned chickpeas or 350 g dry chickpeas
- 4 dessert spoons of tahini (sesame seed paste)
- Juice of 2 lemons
- 3 cloves garlic
- 3 dessert spoons of olive oil
- Salt
Download recipe
Method
If you use dry chickpeas, soak them overnight beforehand. You can also use ready-cooked, tinned chickpeas.
The following day, cook the chickpeas in a pan of salted water, over a low heat.
Peel the garlic, place it in the cutter bowl and chop finely.
Add the tahini, the cooked and drained chickpeas, the lemon juice and the salt.
Reduce to a very smooth purée and serve with a drizzle of olive oil.
Season to taste.

Serving suggestion
Hummus is a perfect accompaniment for grilled meat, kibbeh, or simply with crudités and pitta bread. Some people even enjoy it for breakfast or for a late supper. It is a key dish in meze.
Produced with
50-200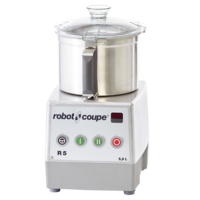 Cutters
R 5 - 2 V
200-300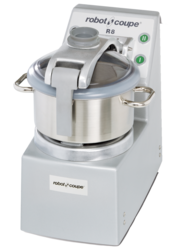 Cutters
R 8
Discover another recipe
You would like a demonstration of our machines
Register online: we will come to your kitchen*.
(*) no commitment, no obligation to purchase