Home
Recipes
Hummus
Back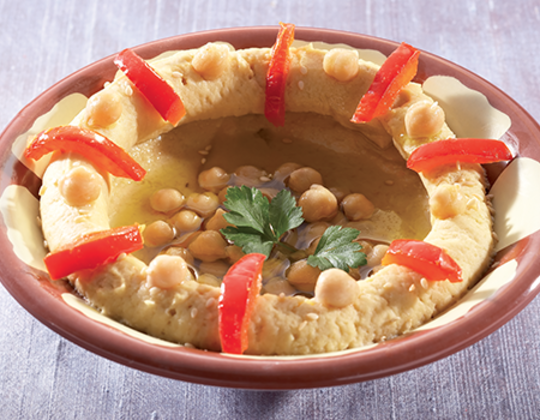 Hummus
Ingredients
- 500 g (18 oz) garbanzos, canned—or 350 g (12 oz) dried garbanzos
- 4 T tahini
- Juice of 2 lemons
- 3 cloves of garlic
- 3 T olive oil
- Salt
Download recipe
Directions
If using dried garbanzos, soak them overnight. (You may also used precooked, canned garbanzos.)
The next day, drain the soaked garbanzos, put them in a saucepan with salted water, and cook over a low flame for about 1 h. Drain the cooked garbanzos.
Peel the garlic and mince in food processor.
Add tahini, garbanzos, lemon juice, and salt.
Puree until very smooth, and drizzle with olive oil to serve.
Correct seasoning if necessary.

Suggestion
Hummus may be an accompaniment for grilled foods, kibbe, crudités, or pita bread. Some even have it at breakfast or for a late-night snack. It features prominently in mezes.
Produced with
200-300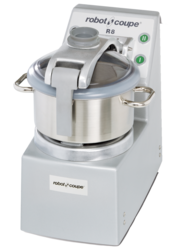 Cutter Mixers
R 8
Discover another recipe
Would you like a machine demo?
Register online, we will come to your kitchen*.
(*) No obligation to buy.