Home
Recipes
Baklava
Back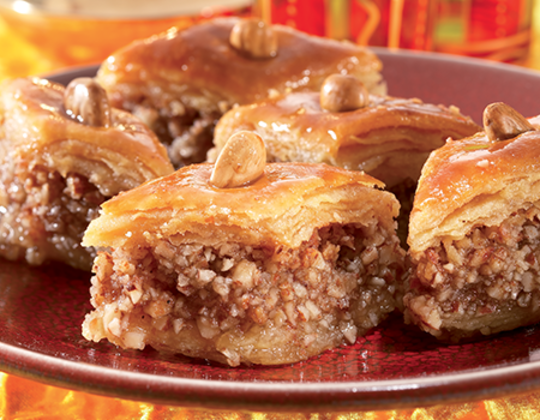 Baklava
Ingredients
- 8 sheets filo pastry (or 160 gr very thin puff pastry)
- 350 gr shelled pistachios
- 100 gr butter

Make a 30° Baumé syrup:
- 150 gr sugar
- 150 cl orange blossom water (to taste)
- Juice of one lemon.
Download recipe
Method
Chop the pistachios in the cutter bowl.
Melt the butter. Brush the filo pastry with butter.
Place half the sheets of filo in the base of a buttered dish.
Cover with the pistachios. Cover with filo pastry.
Cook for 45 minutes at 170°C then at 210°C for 10 minutes.

To prepare the syrup:
Heat the water and sugar together until they thicken. Add the orange blossom water and lemon juice and set aside.
When the pastry is cooked, moisten with the syrup and cut into diamond shapes.
Produced with
50-200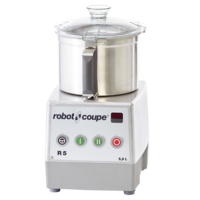 Cutters
R 5 - 2V
200-300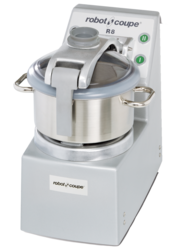 Cutters
R 8
Discover another recipe
You would like a demonstration of our machines
Register online: we will come to your kitchen*.
(*) no commitment, no obligation to purchase